With such high winds and a plentitude of rain, the weather in Kansas City can really take its toll on the exterior of your building. If you own or manage a business in Kansas City that's located in an older or historic building, you may have noticed that the exterior looks worn or damaged. This run down appearance is no good for your business, but renovations can be expensive, so what do you do?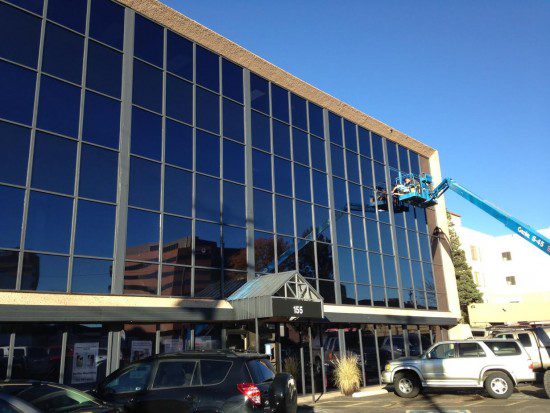 Restore the Appearance of Your Kansas City Business with Exterior Window Film
Exterior window tinting can help bring your Kansas City commercial building into the 21st century. Exterior film offers a solution to cracked or chipped windows and can rejuvenate the appearance of your building. It can also add a look of distinct style to your building and is available in a wide range of designs.
Why Exterior Film?
Traditional films are applied to the interior of your building, but this isn't always possible due to the location of the glass. Exterior film offers a solution for restoring glass that's high up or in hard to reach places. Exterior film is a smart and practical choice for:
High rise buildings
Glass ceilings
Skylights
Floor to ceiling glass
Glass domes
Transoms
Experience Serious Savings
In addition, exterior window tinting could also help save your business money. It's much more affordable for window replacement and also provides for energy savings by increasing glass insulation. Unlike traditional films, exterior film is placed on the outside of your windows. That means it prevents the sun from ever touching your building or heating up the glass.
Schedule an Appointment Today
Give your business a more modern look. Call Window Film Kansas City to schedule an appointment to have exterior window film installed for your Kansas City commercial building.