We'd like to talk about hotel window film for Kansas City hotels, resorts, motels, bed and breakfasts, inns, and any other establishment that is looking to cut overhead. Specifically, overhead that has to do with heating and cooling costs, which can be quite high in hotels of all kinds.
With energy efficiency hotel window film, Kansas City hotels finally have a way to cut that overhead, but significant amount, year after year. Energy saving hotel window film is an affordable investment that can cut down on your carbon footprint and save you money.
Here's why hotel window film is such a great idea in Kansas City. As an hotelier, you already know that your guests need to be comfortable in their rooms. And they are not thinking about your bills. So they leave their heat blasting in the winter, their AC blasting in the summer. And even when the room is unoccupied, you cannot let the temperature get too hot or too cold. In short, your hotel needs to be climate controlled, year round, at a high cost to you.
With one of our energy saving hotel window films, Kansas City hotel guests can be more comfortable while you save money. Here's how it works.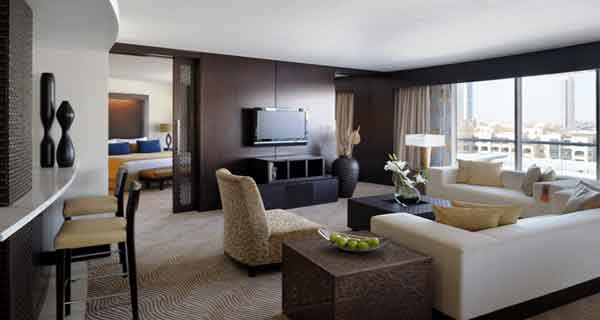 In the hot and muggy Kansas City summers, the hotel window film will block a certain percentage of heat gain from the sun, keeping the room cooler with less glare. So your guests will need less air conditioning to be comfortable. In the cold Kansas City winters, the same window film product will prevent heat from drifting out through the glass panes of your windows, thereby keeping guests more comfortable with less heat, again saving you money.
Hotel window film, Kansas City hotels are discovering, is the investment that saves money long term. This product is passive, meaning it is applied to the interior of the windows and forgotten about. It requires no maintenance, no upgrades, no yearly tune ups. The energy efficiency window film just does its job, year after year.
Why wouldn't you want to make guests more comfortable and save money at the same time? Sounds like a win-win to us!
Window Film Kansas City offers a large line of top-performing window film products for hotels, including the energy saving window film, loss prevention window film (which can make your lobby windows shatter-proof), anti-graffiti window film, decorative window film, and many more outstanding products.
If you are looking for more information about any kind of hotel window film, Kansas City or the surrounding towns and suburbs, we hope you will contact us today. We're happy to answer any questions and offer a quote for a window film project.