At some point in time your life, you've probably had the misfortune of working with an unreliable general contractor for your home or business repairs or renovations. From greasy plumbers that leave the job unfinished to shady mechanics who coerce their customers into purchasing unnecessary products or services, these experiences tend to leave a bad taste in one's mouth and can create a feeling of wariness or distrust among consumers. That's why it's important that you choose a reputable, well-established general contracting company that you can trust.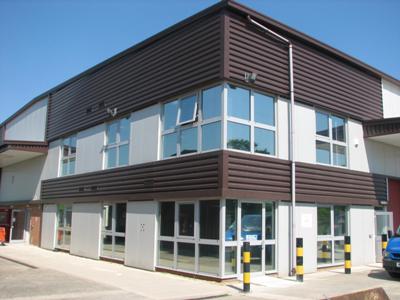 If you need window filming for your home or commercial business, rely on the professionals at Kansas City Window Film, the regional office of Scottish Window Tinting. Our home improvement business has been established for over 20 years and is committed to providing the residents of Kansas City with a wide range of window tinting solutions. While we have the resources of a large company, we operate with a small business culture and custom-first mindset. Our staff is committed to providing a satisfactory personal experience to each and every one of our clients. When you choose us for your Kansas City window tinting needs, not only will you benefit from having a quality product that provides phenomenal results such as added security, weather protection, heat control, energy savings, and more, but you will also experience unparalleled customer service.
Our Commitment to Outstanding Customer Service
Throughout the course of time, our owner, Martin Faith, has developed a series of 30 cultural values that our staff uses to conduct all of our business efforts. From honoring our commitments to creating a tone of warmth and friendliness, we are truly invested in delivering a valuable customer experience. We always put forth our best effort towards providing you with a pleasant, professional business interactions as well as high-quality window tinting for your Kansas City home or business. From the moment that you pick up the phone to contact our regional office, you can expect:
Rapid response – Our office is well-equipped with a team of receptionists, salespeople, and window tinting experts who are almost always available and will be more than happy to answer any questions that you may have.
Genuine compassion – Whether you need immediate window tinting, or would like to schedule a comprehensive consultation to discuss your options, we are here to help. Our staff is committed to providing the human touch for all of our services.
Superior results– Our products offer both stylistic and practical benefits. You can choose from a variety of appearances that achieve results such as UV protection, security, heat control, and more. Contact us to hear more about the benefits of window tinting for your Kansas City home or office.
Schedule an Appointment
Want to hear more about the benefits of window tinting? Call us today to schedule a consultation. We'll help you select the style and type of window tinting that best fits the needs of your home or business.