Whether it's to see the Kansas City Royals in action or watch their team take on the all mighty KC Chiefs, sports enthusiasts eagerly travel to Kansas City during all times of the year. While all the business is great for the economy, that doesn't mean business owners and managers of sports stadiums and arenas in KC are without their challenges. But if there's one sure thing that can keep your arena in tip top shape and keep your clients coming back season after season it's window tinting. Kansas City sports arenas and stadiums of all types and sizes can benefit from having their windows tinted and here's why.
The Benefits of Window Tinting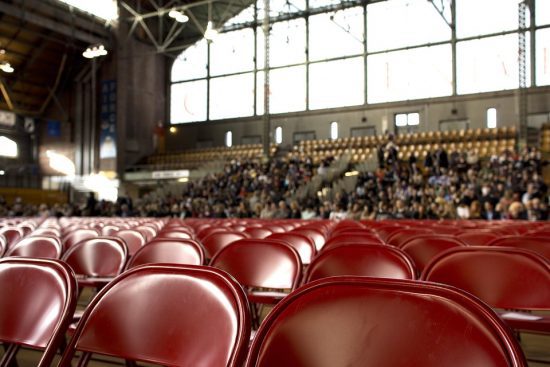 There are actually many different ways that sports arenas, stadiums, and other public place in Kansas City can benefit from window tinting. Listed below are just a few different uses and applications.
1. Safety & security: In places like sports arenas and stadiums where people gather in large numbers, good security is crucial. An accident could cause serious implications for your fans and employees and also put the reputation of your facility at risk. With window tinting, you can keep your venue safe and secure from all types of threats.
2. Energy efficiency: Stadiums are huge consumers of energy. It takes a lot of electricity to power all those lights, concession stands, music, etc. And for indoor stadiums, energy waste can be an even bigger problem. But that's where window tinting can help. Window tinting reduces energy consumption by up to 30% for commercial buildings. It's easy to install and it's affordable.
3. Aesthetics: Recently, window films have been used in an entirely new way that has nothing to do with security or energy efficiency. And the practicality of this use may actually surprise you. But window film is actually great for branding and aesthetics. There are a lot of window films out there that can be used for decor and work for both interior and exterior applications.
4. Other benefits: There are a lot of other nice benefits of window tinting like graffiti protection, uv defense, exterior glass resurfacing, and more. If you're interested in finding out more, you can always chat with your local window tinting contractor.
Get a Quote on Window Tinting Services in Kansas City
Find out today how affordable window tinting can be. Call Window Film Kansas City to receive an estimate on window tinting for your Kansas City arena, sports stadium, or public venue.