Due to the rapid spread of COVID-19, times have become very uncertain and stress levels are at an all time high. This is why the number 1 priority for everyone in in our community is safety. As a result mandated, social distancing orders have been established, but many businesses are finding out it is nearly impossible to perfectly enforce these practices. We are here to tell you that we can help your business limit liability and enforce safe practices at an affordable cost. Our new social distancing graphics, made from 3M vinly, can be installed in any business to visually aid employees and customers in safe practices.
Our 3M Social Distancing Graphics Can Give Your Kansas City Business an Advantage
The 3M social distancing graphics we offer are completely customizable to your specific needs. Our specialty graphics are extraordinarily versatile, providing durability in high traffic areas, while also being easily removable by our professional installers. These graphics are perfect for store checkouts, entry ways, isles, bathrooms, doors and so much more. Help employees and customers remember to wear masks, washer their hands and maintain safe distances with minimal effort. Whatever you need, we can custom print and design it for you.
Perfect for restroom reminders: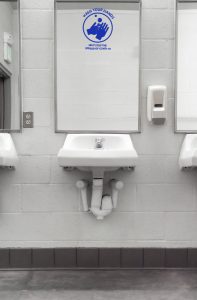 Aisle Graphics:
Clearly remind customers of 6 foot social distancing standards and instruct foot traffic of one way aisles: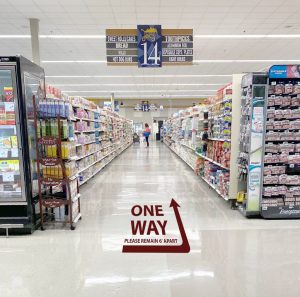 Check Out Graphics:
Clear guideline markers are often all that is needed for customers to keep themselves and others safe.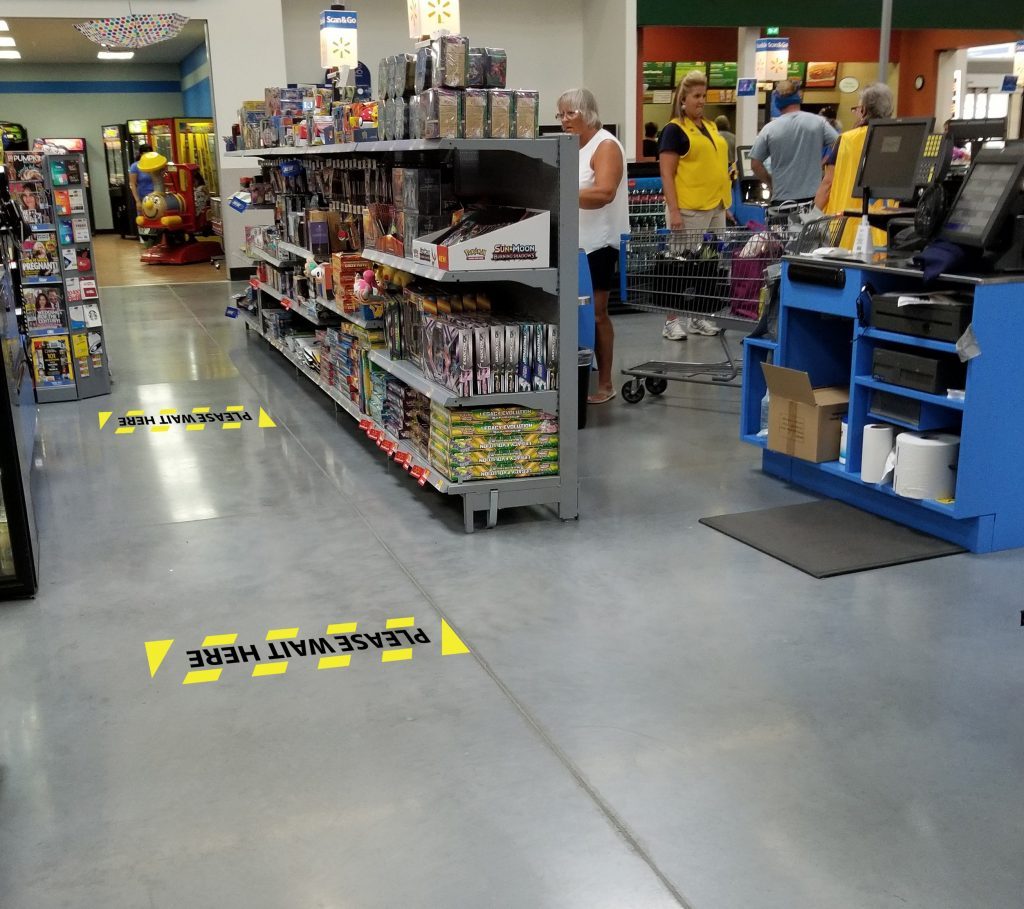 Door Graphics:
Promote hand washing, notify employees and customers of mask requirements, and more:

Have Kansas City's Trusted Surface Graphic Experts Work For You.
Window Film Kansas City would love the opportunity to help you with your signage and graphic needs. We are proudly providing free, virtual consultations and are operating during normal business hours. We will work to provide you with a tailored solution for your Kansas City business, limiting liability and providing a safe experience for your employees and customers.
For more information on our social distancing surface graphics, please contact us!