Every year, hundreds of business owners in Kansas City become the victim of thoughtless property crimes. According to recent studies, Kansas City ranks 7th in the nation for cities with the highest level of property crime.This includes higher rates of burglary, larceny, and motor vehicle theft. For business owners in the area, the potential for vandalism is a real and concerning threat.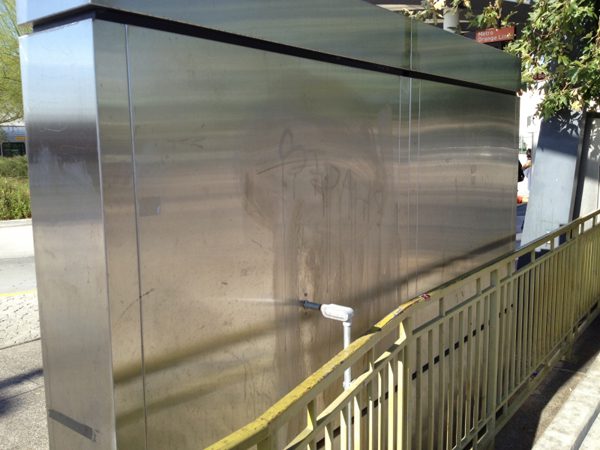 Of course, we're not trying to suggest that you set up shop elsewhere. KC is a great place to live for many reasons, including its affordability and low cost of living. Therefore, it's a solid place to run a business. However, it is important that you take steps to protect your building and business assets. One company has proposed a clever solution to the vandalism problem in Kansas City: anti graffiti film.
Anti Graffiti Film for Kansas City Commercial Businesses
Created by the experts at Graffiti Shield, anti graffiti film is a highly durable, scientifically engineered film that's designed to protect metal surfaces from damage caused by etching, scratching, paint, and other graffiti. Its adhesive properties allow it to be fit and customized to almost any surface and once it's applied, it's completely undetectable.
Anti graffiti film for Kansas City commercial businesses is a great way to protect your building from potential damage caused by property crime. It can save you tons of money on what would have otherwise been extremely expensive repairs and replacements.
The Newest Product from the Experts at Graffiti Shield
The geniuses at Graffiti Shield have recently launched their newest anti graffiti film product, The Metal Shield Stainless Steel 6-Mil. This graffiti film has been designed to match the appearance of the existing elevators and escalators on the market. It also features some pretty amazing benefits such as acid resistance, a removable adhesive system, and is available in 60" width. This film is currently in stock and is available for purchase in 25' increments or at a roll size of 60"x100'.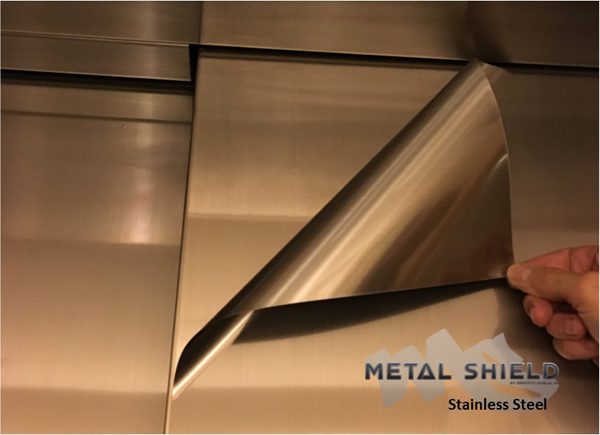 Apply Anti Graffiti Film to Any Metal Surface
Anti graffiti film is a highly versatile product and can be applied to almost any metal, stainless steel, or aluminum surface. Some common uses for anti graffiti film in Kansas City include:
Advertising media
Bus shelters
Ticket vending machines
Restroom partitions
Elevator cabs and doors
Escalator sides and surrounds
Schools
Movie theaters
Theme parks
Malls
Hospitals
Public transit
Restaurants
Contact Us to Learn More About How You Can Protect Your Business
Interested in learning more about how your business can benefit from anti graffiti film? Our Kansas City experts are happy to give you all the information you need. Call Window Film Kansas City today!