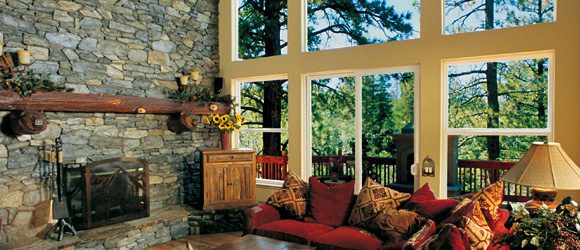 There is no arguing that Kansas city winters are harsh. We seem to get it all here, rain, sleet, snow and hail, coupled with bitter cold temperatures. As a homeowner in the Kansas City area, you have to make sure you are doing all you can to battle the chill and keep your home warm, especially as energy costs soar. When dealing with the intense winter weather, putting plastic on your windows or blocking drafty doors, simply isn't enough. You need a solution that will maximize the heat on the inside of your house and minimize the money you spend on your heating. Energy efficient window tinting is that solution.
Window Tinting On Your Kansas City Home Saves You Money
More and more people are choosing to use window tinting as a way to make their home more energy efficient. Although there are other options out there, simply put, window tinting is the best solution to energy loss and saves you money.
Here is why:
Window Tinting Lowers Your Heating Bills: Just like your walls need insulation to keep heat in, so too do your windows. Window film acts as a layer of insulation, keeping the temperature in your house consistently higher. Essentially, when you add window film you add the equivalent of an additional pane of glass. So, single pane windows become double and double pane windows become triple. This added layer keeps heat in and costs down all winter long.
Window Tinting Is Less Expensive Than Replacement Windows: Replacing all the windows in your house is a daunting and time-consuming process. A full replacement can take as long as a month to complete. Window tinting, which yields the same or more savings, can be finished in under a day and with almost no noise or mess. Most importantly, the cost of replacing the windows on your home is enormous and it takes a number of years before you see ROI. With window tinting, you can see the ROI in as little as two years by the amount of money you save each month.
Window Film of Kansas City: Kansas City's Window Film Expert
Choosing an experienced installer for your window film is of the utmost importance. If the window film is not properly installed it will not last and could crack and peel in a short amount of time. Window Film of Kansas City has been installing window film since 2009 and we have the expert staff to get the job done right so your window tint lasts to save you money for years to come. Don't let Old Man Winter get you down, contact us today to have one of our experts come and give you a free consultation.