Privacy in your home isn't something many homeowners think about until they really need it. However, if you do need some added privacy in any room, we can help with a very simple and affordable solution. Privacy window film is an easy and economical way to add privacy to your home. Since privacy window film can be custom designed, it won't be an eyesore against your existing style.
Privacy window film is a product that can be installed in shower doors, entryways, bathroom windows, or any area of your home that could benefit from some added privacy. The good news? This product can actually add to the aesthetics of your rooms. It can add style, color, or texture. It comes in colors, patterns, and various finishes that give it the look of etched or frosted glass.
Privacy is a concern to many in these transparent, internet hacking, identity theft times. But along with technological privacy, we still want plain old privacy at home. Consider your entryway. Do you live on a bustling city street? One where door to door salespeople or solicitors frequently come by? Perhaps you don't want them to be able to see into your house. You don't want them "casing the joint" and seeing your plasma TV or expensive artwork on the walls. And you certainly don't want them knowing that you aren't home, and haven't been home for days or weeks.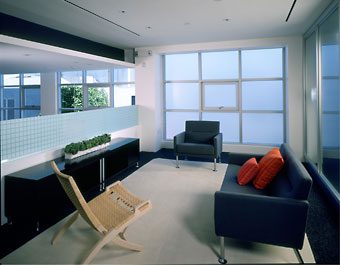 A unique and stunning solution? Privacy window film that gives the glass a frosted or even a stained glass look. This will not only add to your décor, it will give you the privacy you seek.
Now let's talk about the bathroom. Obviously, we don't have to tell you why privacy is important there. Usually, bathroom windows are made with frosted or "pebbled" glass, but if they aren't you can add a privacy window film that gives the same look and affords the same privacy. And what about your glass shower door, or your entire glass shower enclosure? If you live with a family who keeps barging in to your bathroom while someone is in the shower, instead of locking them out, simply add the privacy you need with the installation of some affordable, easily and quickly installed privacy window film.
So, as you can see, privacy window film is a simple solution to many privacy issues. It comes in a wide variety of styles and here at Window Film Kansas City, we'd love to help you find the one that is perfect for your needs. Why not give us a call today for a quote or an appointment?