With Kansas City's hot summers and cold winters, heating and cooling bills can take a big bite out of a homeowner's budget. Perhaps you've been wondering if there is any solution to these high bills. Could you benefit from lower energy costs all year round? If so, please keep reading.
We'd like to talk to you about energy efficiency window film. This is an affordable solution that will help you lower energy costs effectively, and will usually pay for itself via the savings it provides in two or three years.
Once upon a time, if you wanted to lower energy costs in the winter, you would lower the thermostat and pile on the layers. Not the most comfortable. And if you wanted to lower energy costs in the summer, you'd pull the blinds, keep the house as dark as possible, and go off to the movies or the mall if you absolutely had to have a comforting blast of air conditioning.
With energy efficiency window film, you will save on energy costs in a totally different way. One that leaves you more comfortable in your own home. These films form a molecular bond with the inside of your windows and then they get to "work" saving you money.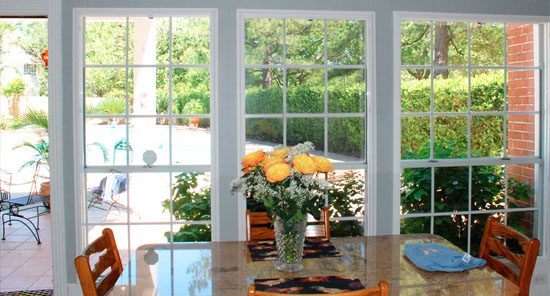 Lower energy costs in the summer result from the window film blocking heat gain from the sun. You will see the biggest difference in a window that gets direct sun for many hours of the day. You already know how hot those rooms are, and you can probably feel the heat emanating right off the curtains you're trying to use to alleviate it. A good energy efficiency window film will block 50 percent or more of this heat gain, leaving your home cooler with less air conditioning.
Lower energy costs in the winter come in a completely different fashion. Because glass is a strong conductor, the heat you are generating with your furnace is sucked right out through the glass. If it's normal, untreated glass. But once an energy efficient window film is added, the heat will not escape again. Instead, it will remain right in your home where you want it, allowing your rooms to stay warmer with less furnace output. And therefore, less cost to you.
If you are looking to substantially lower energy costs, by as much as 50 to 60 percent over the course of a year, please contact us today. Window Film Kansas City will answer all your questions, recommend the right product for your needs, and give you a free quote.