Having a professional looking building is important. In an office, aesthetics are important for making a positive impression on your customers. In the retail and hospitality industry, appearances and advertising are important for sales.
But decorative a commercial building can be a difficult task, especially when you can't make permanent or structural changes. That's what makes window film a great choice for decorating! With decorative and promotional window film, you can make your space look fantastic without having to make any serious renovations. It's removable, affordable, and it can be printed in a wide range of appearances.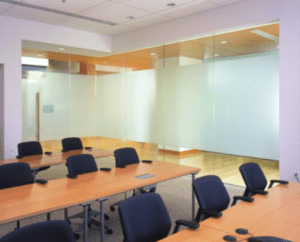 3 Great Ways to Decorate with Window Film
If you're thinking about changing up the look of your space, you should definitely consider giving decorative window film a try. Decorative window film is very versatile and it has a fun, artistic look. Here are just a few exciting ways you can use it to decorate:
1. Add decorative window film to your storefront.
With decorative film, you can easily create custom signage, advertise your sales, add professional looking logos to your storefront and more.
2. Create privacy for meeting areas.
Meetings feel more comfortable for employees and clients when they're conducted in a confidential setting. Decorative window film is a great way to add privacy to conference rooms, personal office spaces, and more.
3. Liven up your interior with accent walls and colorful prints.
Fun decorative prints like textured film, custom frosted film, and hd graphics film are a great way to add a bit of color and style to interior spaces.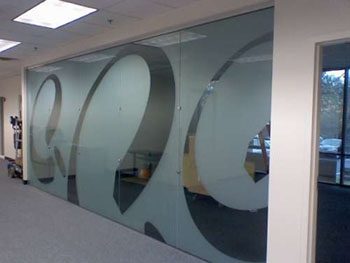 Custom Designed Decorative Window Film
In addition to standard styles like frosted and patterned film, you can also have your window film custom printed. This can be especially beneficial for branding and promotional purposes. By doing this, you can create a lasting impression of your brand on your visitors and convince them that your products/services are a worthwhile investment.
Contact Window Film Kansas City for Decorative/Promotional Window Film
Redesign your look. Call Window Film Kansas City today to get a quote on decorative or promotional window film for your office or business or schedule your free consultation.